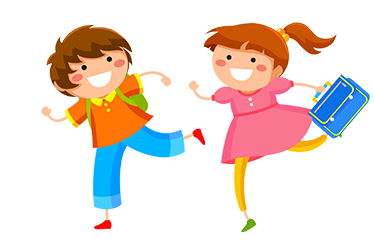 Picking the right pre-k program is one of the most important educational choices you will make for your child. It is essential that your child begins their educational career loving school. Here at Sweet Angels we offer a safe and fun learning environment where your child has the opportunity to explore, grow, discover, and learn about the world around them in an exciting classroom atmosphere. Our pre-k program is taught by a NYS certified teacher and revolves around stimulating weekly themes that will not only hold their interest, but challenge them daily. Our goal is to create independent thinkers and to instill a lifetime love of learning.
Our Program Is Complete
Daily Circle Time (calendar and thematic discussion topics)
Literacy Development
Letter/Number Recognition
Beginning Math Skills
Fine Motor Skills (arts and crafts)
Gross Motor Skills (energetic activities)
Sign-Language
Spanish
Science Exploration
Introducing History Lessons
Writing Skills
Comprehension
Music and Movement
Much, Much More...
On top of having a structured curriculum, here at Sweet Angels we are aware that each child learns at a different rate. Because of this, we focus on the individual needs of each student. We create individual goals based on your child's interest and academic level so that your child is always engaged, and learning is taking place. We offer both student-directed and teacher-directed centers and activities that constantly promote growth, both academically and socially. It is our priority to ensure that your child has all the necessary skills to enter and thrive in kindergarten!!!
Additional Learning Activities
Fireman Visit
Aquarium Visit
Pony Rides/Petting Zoo
Weekly Gymnastic Class
Weekly Karate Class
Show and Tell
Holiday Parties