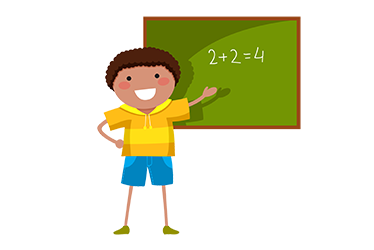 Hear what our customers have to say! We are extremely grateful for all of the wonderful feedback we have received below.
"Sweet Angels Daycare and Preschool is an amazing part of my granddaughter's life. She loves her friends and her teachers and I love knowing she's being well taken care of while she's away from home. The staff is loving, knowledgable and dependable and the center itself is clean and very kid-friendly."
Terri
"I sent both of my children for a total of 10 years. I had tried a few different daycare centers for my son until I found Sweet Angels and never needed to consider a different location for my daughter. I found it to be a friendly, clean, structured educational and social environment. My children were happy when I left and picked them up. The teachers always filled me in on their triumphs and bad days and I always supported them. I can't put into words what an amazing director Miss S. is! She was always available for consult and is the heart and soul of that Daycare. I knew my kids were well cared for which made it easier to go to work each day. If you're looking for a Daycare come and check this place out!"
Kimberly
"I have nothing but good things to say about this place. My three year old has been going here for about three months and loves it. The staff is great and I know my son is in such good hands while I am working. Every time I picked him up he talks about his day and all the fun he is having, which gives me such peace as I am away from him. Definitely recommend them to anyone looking for a place to take their kids too."
Danielle
"From an employee aspect I worked here for years until I moved out of state. Amazing people to work with and for! The owner as well as director are the absolute best!!!!!!"
Deanna
"I would like to say "Thank you" to the Sweet Angels Daycare and Preschool staff for providing not only a safe environment for my child but also for all the hard work to make it fun and exciting for her. My child has been going to this daycare since she was 4 months (now just about 3 years old) as have several of her classmates. I believe this speaks for itself."
Melanie
"Awesome place. My son and I both love sweet angles. The staff is super nice and the facility is clean."
Britney
"Love you guys at Sweet Angels!!! We are so grateful for all you've done to help our son!!!"
Danielle
"I love this daycare! The teacher and staff are amazing! I would not entrust my daughter to any one else! We love Miss Stephanie and Miss Brandy!"
Kristen
"I feel so happy to have found a place that treats my child so lovingly. She just loves to go every day and that gives me such peace of mind. I highly recommend Sweet Angels to anyone looking for a caring and safe place to leave their kids!"
Patty
"Absolutely the best daycare I've ever found! I hunted for months for the right one & I've been bringing my boys there for roughly the past 2 1/2 years now & they love it!!"
Misty
"Both my son, who's now in 1st grade and my daughter, who currently goes there, love it at Sweet Angels! Very caring staff!"
Christine
"Absolutely cannot say enough about the staff and center. Both of my kids have thrived here."
Shawna