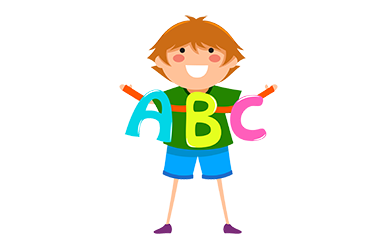 In the summer, school may be out, but you still want your child to be in a safe learning environment. That is why Sweet Angels provides a summer camp for its school age students. Our well-trained and caring staff builds a curriculum that is not just fun and engaging, but also helps students to retain all of the knowledge they gained the previous school year. The program balances summer fun, such as ample outdoor play time and art exploration time, with educational activities, such as science experiments and silent reading time. The program allows you to feel comfortable about who is watching your child while school is not in session, and your child to feel like their having a blast!

There are many goals in the Summer camp. The curriculum consists of art, language, recreational activities, team sports, cooking, science and nature, dramatic play, water play as well as various field trips with an educational or motivational focus.
My day at Sweet Angels . . .
6:00am - 8:00am
Arrival, Self Interest

8:00am – 8:30am
Breakfast

8:30am - 9:00am
Clean up and bathroom (Prep to go outside)

9:00am - 9:30am
Outdoors/Large Motor (Game of the day)

9:30am - 10:45am
Centers (Reading/Writing, Interactive Gaming, Computer, Small Group Activities, etc.)

10:45am - 11:30am
Crafts

11:30am - 12:00pm
Lunch

12:00pm - 2:15pm
Large Group Activity/Outdoor Time/Water Play

2:15pm - 2:30pm
Snack

2:30pm - 3:15pm
Math and Science Activities

3:15pm - 4:45pm
Centers Small Group Games, Computer, Interactive Gaming, etc.

4:45pm - 5:30pm
Outdoor/Large Motor

5:30pm - 6:00pm
Self Interest